Welcome!
Come worship with us!
Sunday 10:25 AM & 6 PM
Class Sunday 9:30 AM,
Wednesday 7 PM
Learn more about us

Gospel Meeting with Reagan McClenny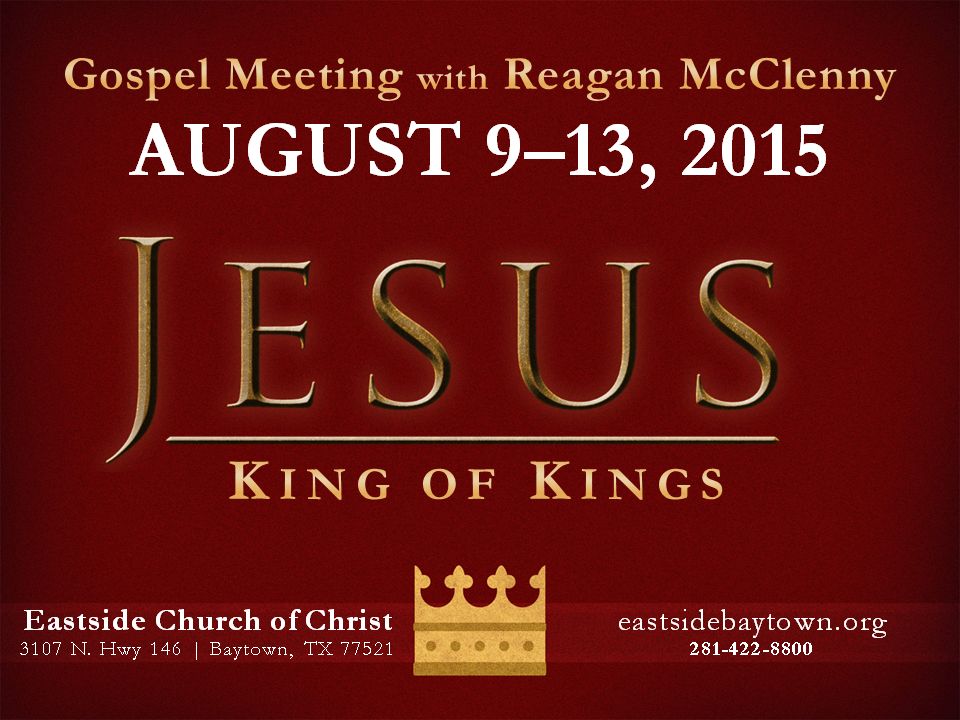 VBS Adult Classes
VBS Adult Lessons.
The following links are for the adult classes we heard in the auditorium during VBS week.
MEMBERS SECTION ONLINE!
Members,
Check the members section (username and password required) to access Member News, Events, BibleClass Notes, and the Member Directory online 24/7!
Come worship with us!
Sunday 10:25 AM and 6:00 PM
Bible Class Sunday at 9:30 AM
Wednesday at 7 PM